Posted by Kutt frisør on 9. Okt 2020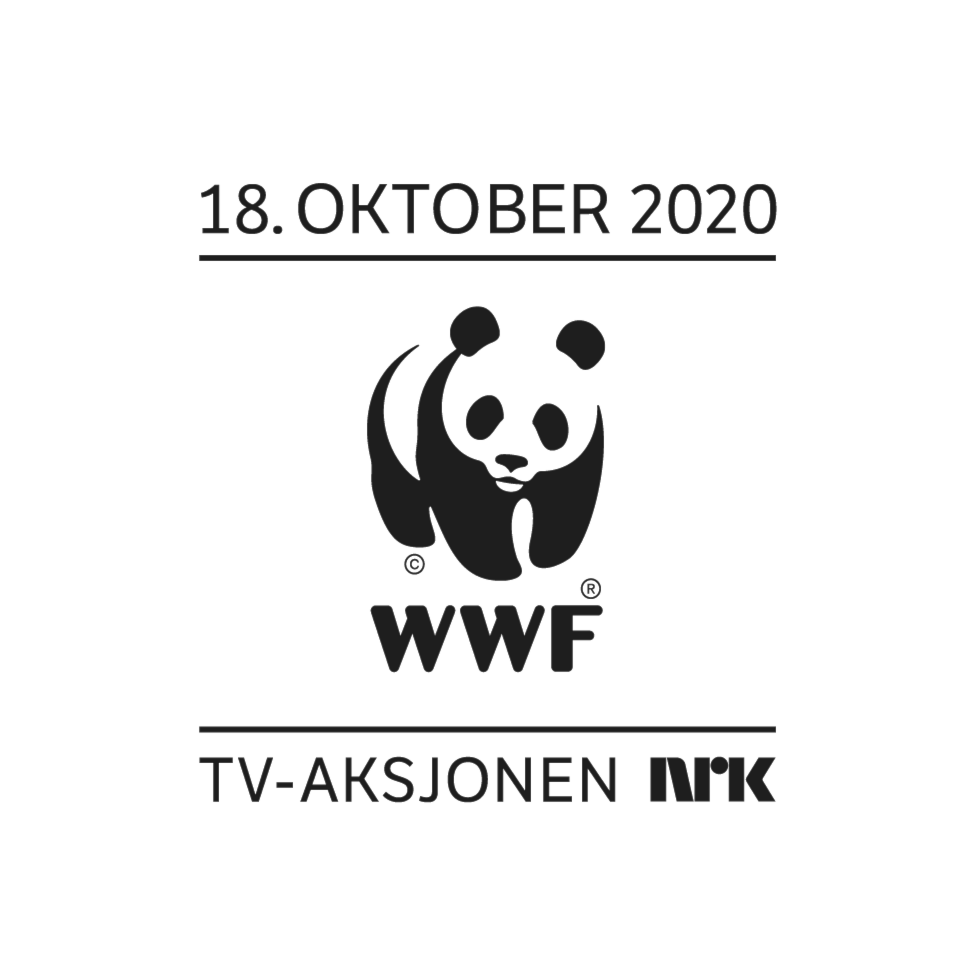 Here at Kutt Frisør we have decided to join and support this years TV-aksjon through "klipp med mening". In 2020 WWF is supported through the fundraiser for their ocean plastic initiatives. TV-aksjonen, the annual fundraiser, is live broadcasted on NRK Sunday 18 October.
Eight million tonnes of plastic waste ends up in the ocean each year. Plastic doesn't just threaten the wildlife, but we are affected as well. Together we will reduce plastic emissions to take care of the worlds oceans!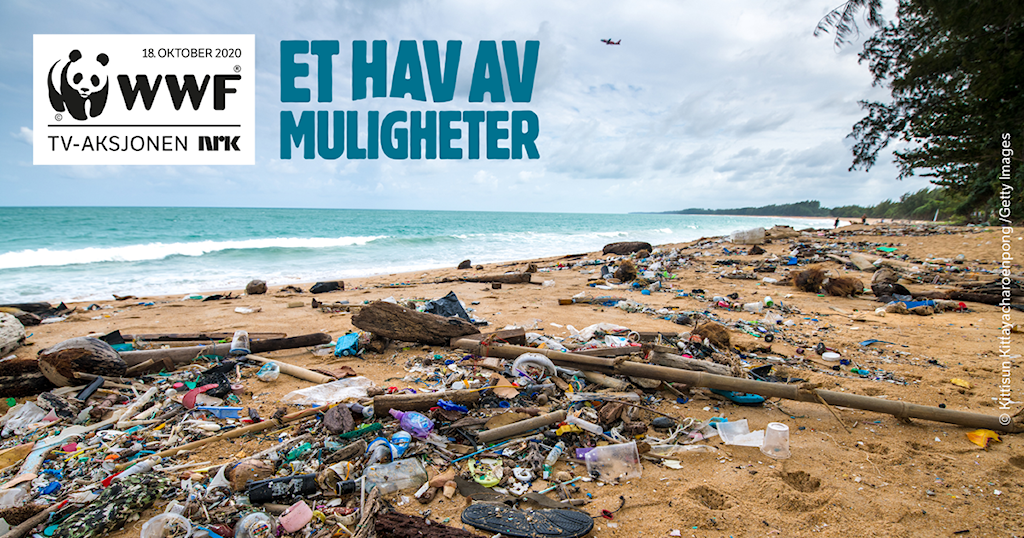 MAKE YOUR CONTRIBUTION HERE:
www.spleis.no/kutt
0 Comment
---
Posted by Kutt frisør on 8. Apr 2020
Kutt vil gradvis åpne alle våre salonger fra 27. april. Vi venter nå på retningslinjer for smittevern og kan pr. i dag (8. april) ikke si noe om åpningstider og kapasitet, men vi er optimistiske. Vi regner med at restriksjonene vil gi oss begrensninger i forhold til normal drift. Vi jobber nå, i samarbeid med resten av bransjen om en bransjestandard i henhold til myndighetenes krav om smittevern. Kutt er opptatt av at alle kunder og ansatte skal seg føle seg trygge i våre salonger. Vi ber om forståelse for eventuelle endringer i oppsatte timer fra 27. april grunnet smitteverntiltak.


For de av dere som har time mellom 14. - 27. april vil dere bli kontaktet for ny time. Vi vil også i denne perioden frem til 27. april holde våre salonger åpen for produktsalg onsdager og lørdager klokken 12:00 - 14:00.
Ønsker alle en god påske! Ta vare på hverandre, vi gleder oss til å se dere igjen fra 27. april.
Hilsen alle oss på Kutt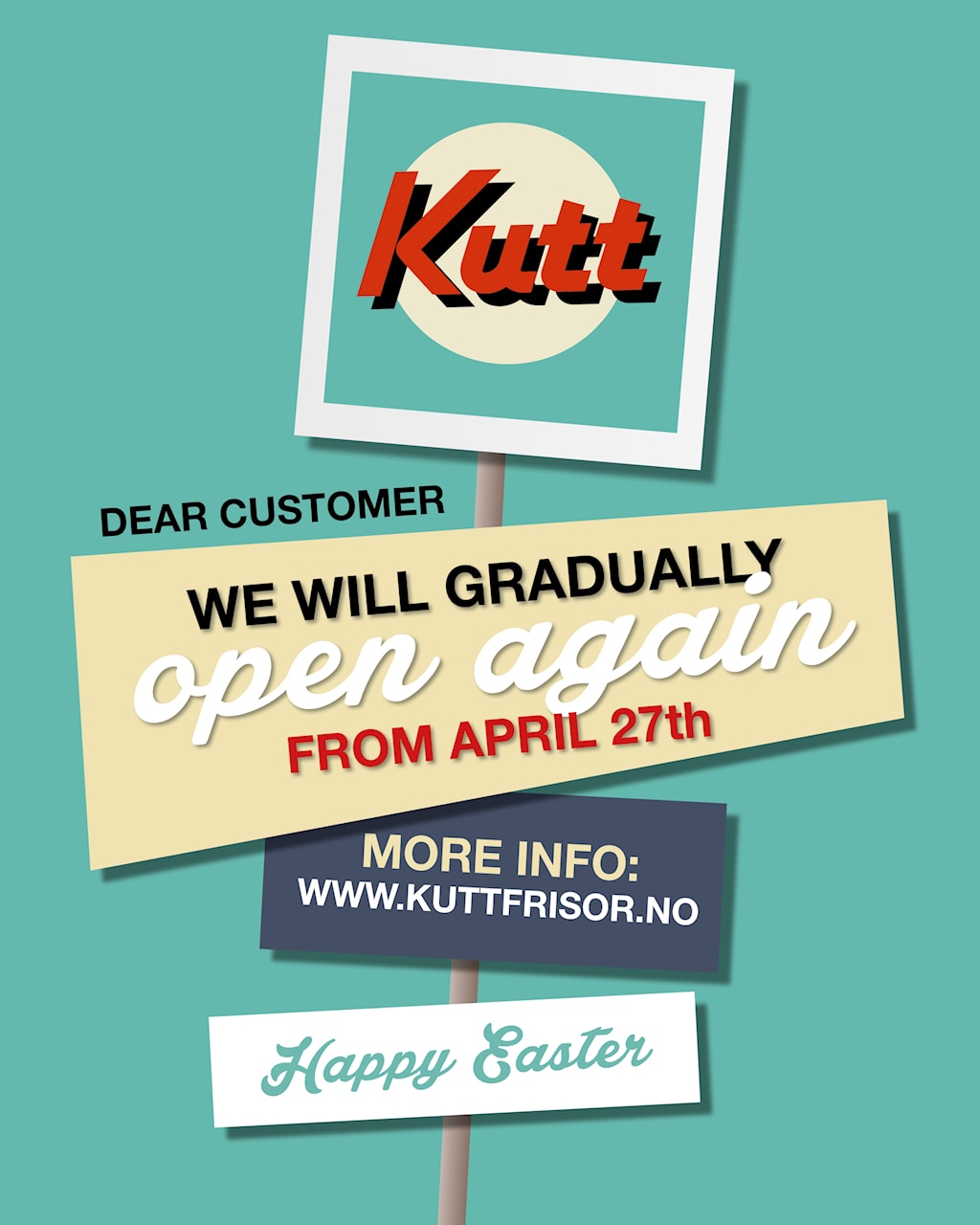 0 Comment
---