Posted by Kutt Frisør Fornebu on 27. Mar 2015
Hey ya'll!
Your boy "AL" here at Kutt Fornebu, I've got news for all hair loving people out there!
As we all know easter is right around the corner.
The Kutt-crew at Fornebu-S love rabbits, chickens, eggs and all things that's "eastery".
We love to do something cool at any special occations,
On saturday the 4th of april our ressident skull "Frank" will hide somewhere here at Fornebu S .
If you can find Frank and bring him back to us you will get all these goodies.


Take a look!!!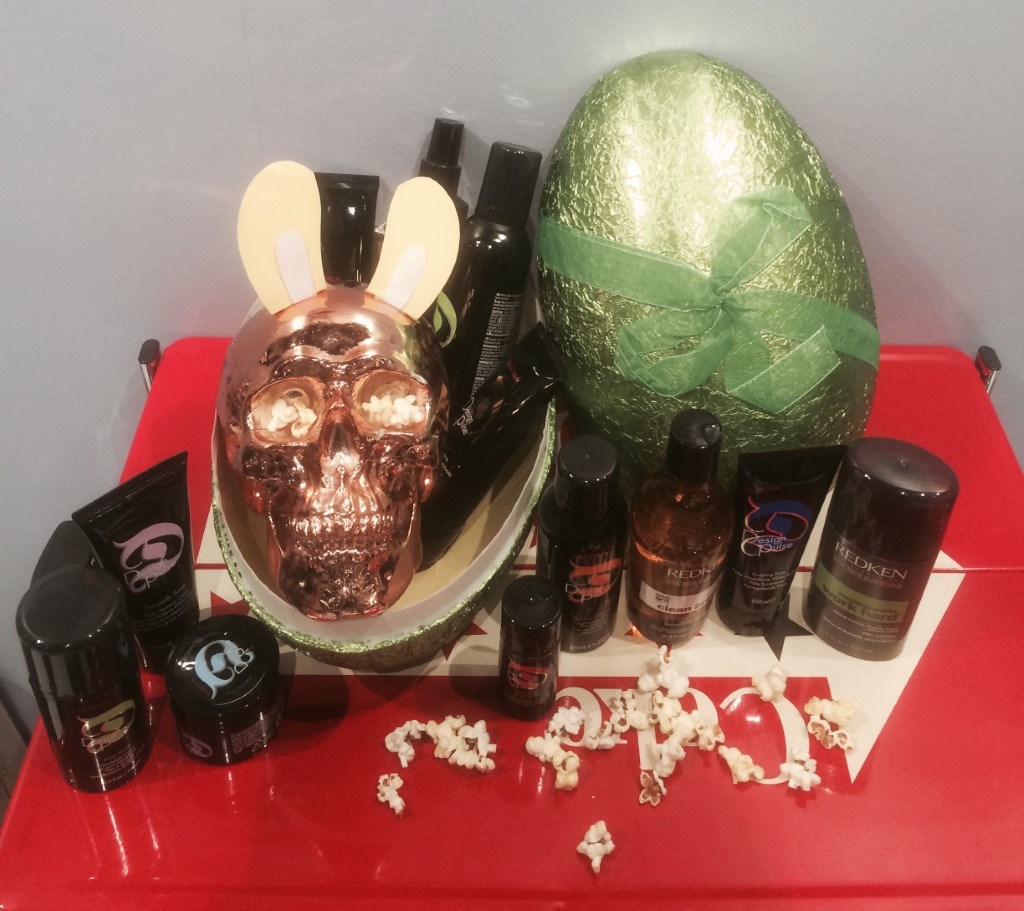 Did you know you can stay updated on our day-to-day awesomeness (and craziness) on our
INSTAGRAM
or
FACEBOOK
? What are you waiting for? Go check it out!
---
Comments
Logg inn for å skrive en kommentar.